Installation of electric vehicle chargers in Murcia and Cartagena
Chargers for electric vehicles in Murcia and Cartagena
Installation of charging points for electric vehicles in Murcia and Cartagena for homes, businesses and homeowners' associations.
Installers of electric vehicle recharging points in Murcia and Cartagena
Wallbox policharger and Fronius Wattpilot serving Murcia and Cartagena
At ICIDE we are a company that installs charging points for electric cars and we offer the best solution for each particular case.
Whether you are a private individual, a property manager, a petrol station, a shopping centre... We have indoor, outdoor, individual and community charging points.
All the electric car charging points supplied by ICIDE have the automatic charging power regulation system. This system allows the vehicle to always be charged at the maximum power available without the risk of exceeding the contracted power.
Enjoy the peace of mind of knowing that recharging your car will never cause a power cut due to excess consumption.

Charging points for companies, homeowners' associations, private individuals, petrol stations...
Fronius Wattpilot in Murcia and Cartagena
The FRONIUS solution for charging your car at the lowest price.
The Fronius Wattpilot electric car charger makes charging your car more flexible and intelligent than ever before thanks to its two versions and multiple charging configuration options.
The Fronius Wattpilot is available in two versions:
Wattpilot Home: the charger for use at home. Available in 11 kW and 22 kW power classes. Just plug in and let it charge.
Wattpilot Go: the portable solution for on-the-road use Available in 11 kW and 22 kW power classes. For installation in homes or to take with you wherever you go.
Both offer sustainable charging with solar or grid power, thus helping to curb climate change.
It couldn't be more cost-effective
Charge your car with surplus energy from your photovoltaic system.
Fronius Wattpilot maximises your savings potential, as this charger can automatically switch between single-phase and three-phase charging and regulate in 1 ampere steps. In this way, it makes optimal use of surplus photovoltaic energy from 1.38 kW to 22 kW and can use any surplus from your photovoltaic system to charge your vehicle sustainably and practically free of charge.


You save money during charging and use your photovoltaic system optimally and at full capacity so that it pays for itself more quickly.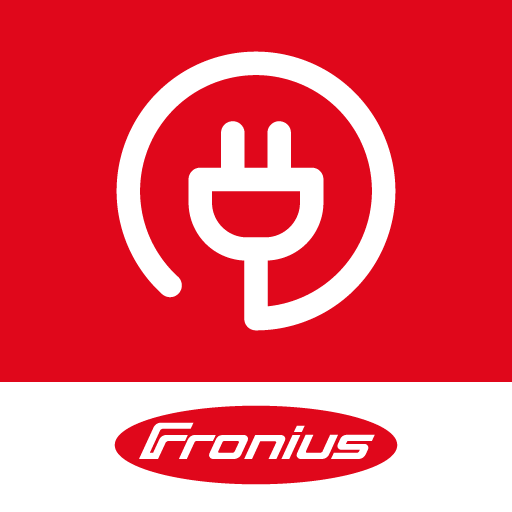 Flexible electric mobility
Charge your vehicle according to your needs. Fronius Wattpilot offers two charging modes that can be selected directly on the electric car charger or via the Fronius Solar.wattpilot app:
The essential mode if you have a photovoltaic installation. It ensures that the vehicle is charged with surplus energy from the photovoltaic system or with energy from the grid during the most economical hours.
The Next Trip mode is suitable if you want to charge your electric car for a certain distance in kilometres, e.g. for your commute to work. Fronius Wattpilot intelligently and safely charges the car battery with the required amount of energy. To do this, it uses surplus solar energy from your photovoltaic system or energy from the grid.
Applications and benefits
Installation of charging points for electric cars in Murcia and Cartagena.
Whether you are an individual and want to install a charging point in your garage or a company that wants to add several charging points for its fleet of vehicles or for its workers, we have the solution for you. We also make installations for buildings in communal garages. Contact us and we will advise you.
Charge at the lowest price
Eco or Next Trip? You can decide directly in Wattpilot at the touch of a button or from anywhere via the app.
02 Selects the electricity price threshold
Sets the electricity tariff price at which Fronius Wattpilot must not charge with grid energy.
03 Uses the photovoltaic surplus
It couldn't be more profitable! If available, Fronius Wattpilot charges your electric car with the solar energy produced at your facility.
04 Use the most cost-effective charging method
Fronius Wattpilot searches for the most cost-effective current available to charge your electric car. Whenever there is a photovoltaic surplus, this energy is used first and foremost and not grid energy.
05 Always drive in the most cost-effective way
Enjoy the electric mobility that drives us forward.