Solar panels Almeria
Solar panels installation company in Almeria
In ICIDE Solar Energy we are installers of solar panels in Almeria for photovoltaic self-consumption, either as or solar panel kits. We work with the best brands; Fronius and Victron and we are official installers for both brands. What better guarantee than the solar inverter brand itself?
Frequently asked questions and answers;
How can I install solar panels in Almeria?
The installation of the photovoltaic panels must be carried out by an authorised company. This is the only way to ensure that it is 100% safe and !00% legal. It is important that it is legal so that you can compensate the surplus from your photovoltaic installation and that it is safe so that the solar panels do not fly off and hurt someone.
Is it legal to install solar panels in Almeria?
Of course, it is not only legal; it IS PROFITABLE to install solar panels with or without batteries. Both for homes or small installations, as well as for companies or industrial installations. The sun tax made no sense at all and it is now possible to generate your own electricity without taxes or tolls.
How much does it cost to install solar panels in Almeria?
A solar panel installation for a house usually needs between 10 and 16 solar panels, the total turnkey cost is between 4900€ and 6700€ respectively. You can find more information in our entry How much does it cost to install solar panels in Murcia?
How long does it take for solar panels to pay for themselves?
The term depends mainly on the size of the installation; the larger the solar panel installation, the more efficient it is and the lower the cost in relation to the installed electrical power. For a company it is usually 4 years and for a house 6 years. Note: Not counting possible subsidies or grants for solar panels.
Are there loans or financing for installation in Almeria?
Of course, many banks have lines of credit for energy efficiency and financing with very low interest rates. We work with several financial institutions and can arrange these loans for solar panels.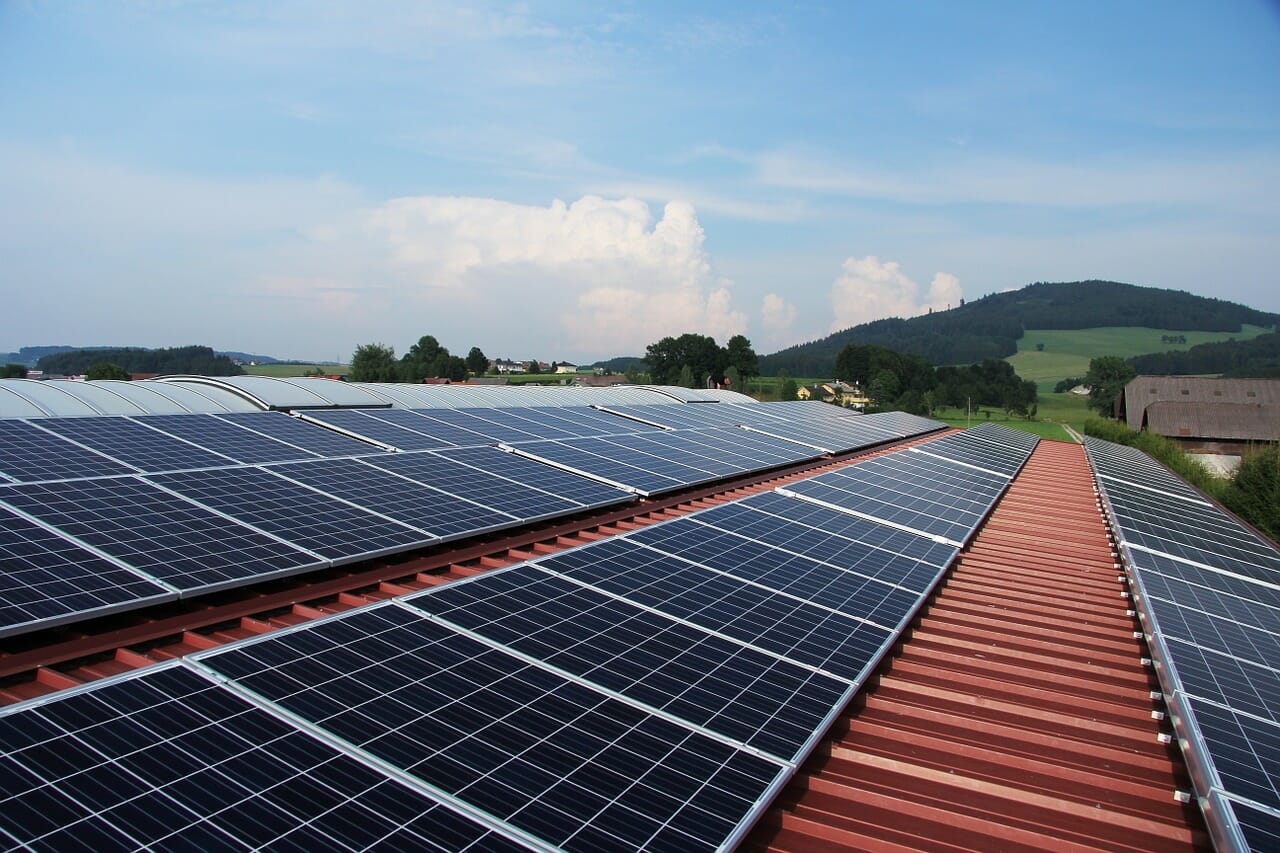 Control of ELECTRIC POWER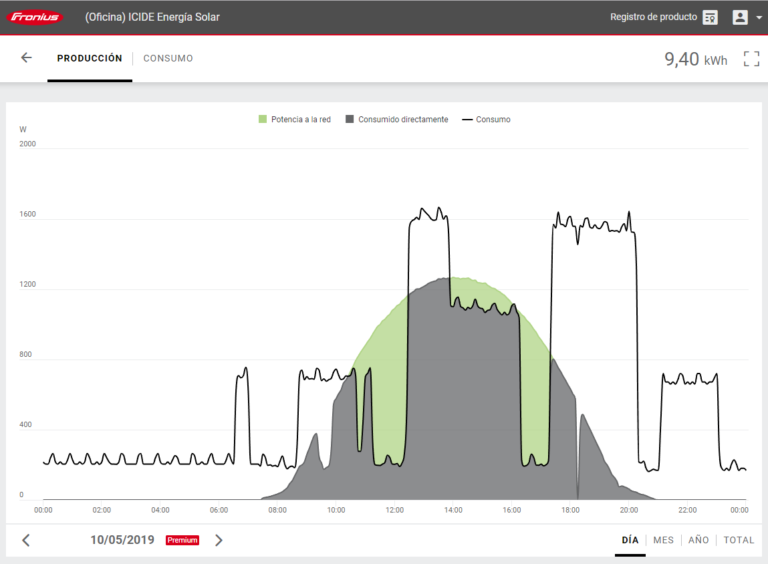 Thanks to the solar inverter's platform and mobile APP, we can control both the electrical power of the solar panels and the electrical power of Iberdrola or Endesa. This allows us to reduce the contracted power and save on the "fixed" of our bill.
During the day we will have the power and energy supplied directly by the panels + the electrical power contracted with our company.
During the night we will have the power contracted with our electricity company, as the system does not need batteries, although these can be added at any time.
I'm interested! What do I have to do now?
Great! Now all you have to do is contact us to ask for a quote for solar panels in AlmeríaYou can contact us on our BUDGET online and answer a few questions we need to be able to contact you.
In the meantime, you can enter our section of work to be done, where you will see examples of solar panel installations made by our company.