Installation of solar panels + inverter Fronius Symo Gen24 5.0 in Altorreal (Molina de Segura)
Many older houses have three-phase electrical installations. When these houses were built, the electrical installations were prepared for high consumption appliances, such as air conditioning machines or swimming pool purifiers. Thanks to technical advances, the vast majority of private homes now have single-phase voltage, leaving three-phase for industrial installations. If your house has three-phase voltage and you have doubts about whether you can install solar panels, don't worry, we can install your three-phase photovoltaic system with Fronius Symo Gen24 5.0 inverter in Altorreal.
Installation of solar panels + inverter Fronius Symo Gen24 5.0 in Altorreal (Molina de Segura)
The new Fronius hybrid inverters, such as the Fronius Symo Gen24 5.0 inverter, are designed to allow you to be as self-sufficient as you want to be. With a wide range of options and configurations and the ability to monitor your installation from anywhere in the world thanks to the solar.web app, GEN24 inverters are a safe and efficient solution for your home.
With power ranges from 3.0 to 10.0 kW, the Fronius Symo GEN24 is the ideal three-phase inverter for any size of system. Thanks to its two MPPT trackers, the Fronius Symo is perfect for roofs with different pitches or different orientations.
Fronius GEN24 inverters offer two possible configurations for powering critical loads to ensure a secure power supply, even when there is a power failure from the mains:
The "PV Point is a plug with a maximum output of 3kW that is installed next to the inverter and provides emergency power to connected equipment while the panels are generating electricity.
The "Full Backup provides energy supply for the entire household. Even large loads, such as heat pumps, are reliably supplied by solar energy and the connected battery, which is charged when the sun shines.
In addition to these options, with GEN24 inverters you can use surplus solar energy to generate heat or charge your electric car with the new WattPilot 22J 2.0. Fronius makes it easy for you with solutions tailored to your lifestyle.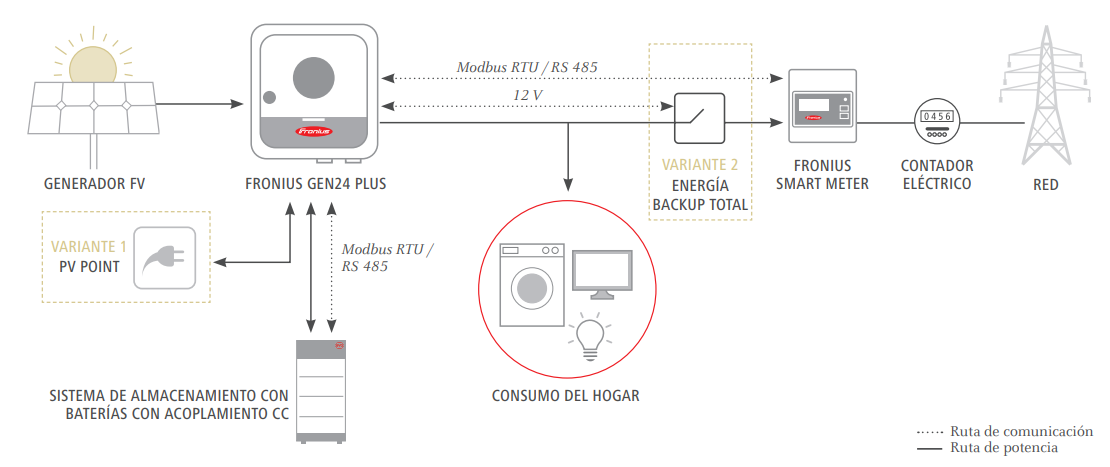 Installation of solar panels + inverter Fronius Symo Gen24 5.0 in Altorreal (Molina de Segura) in images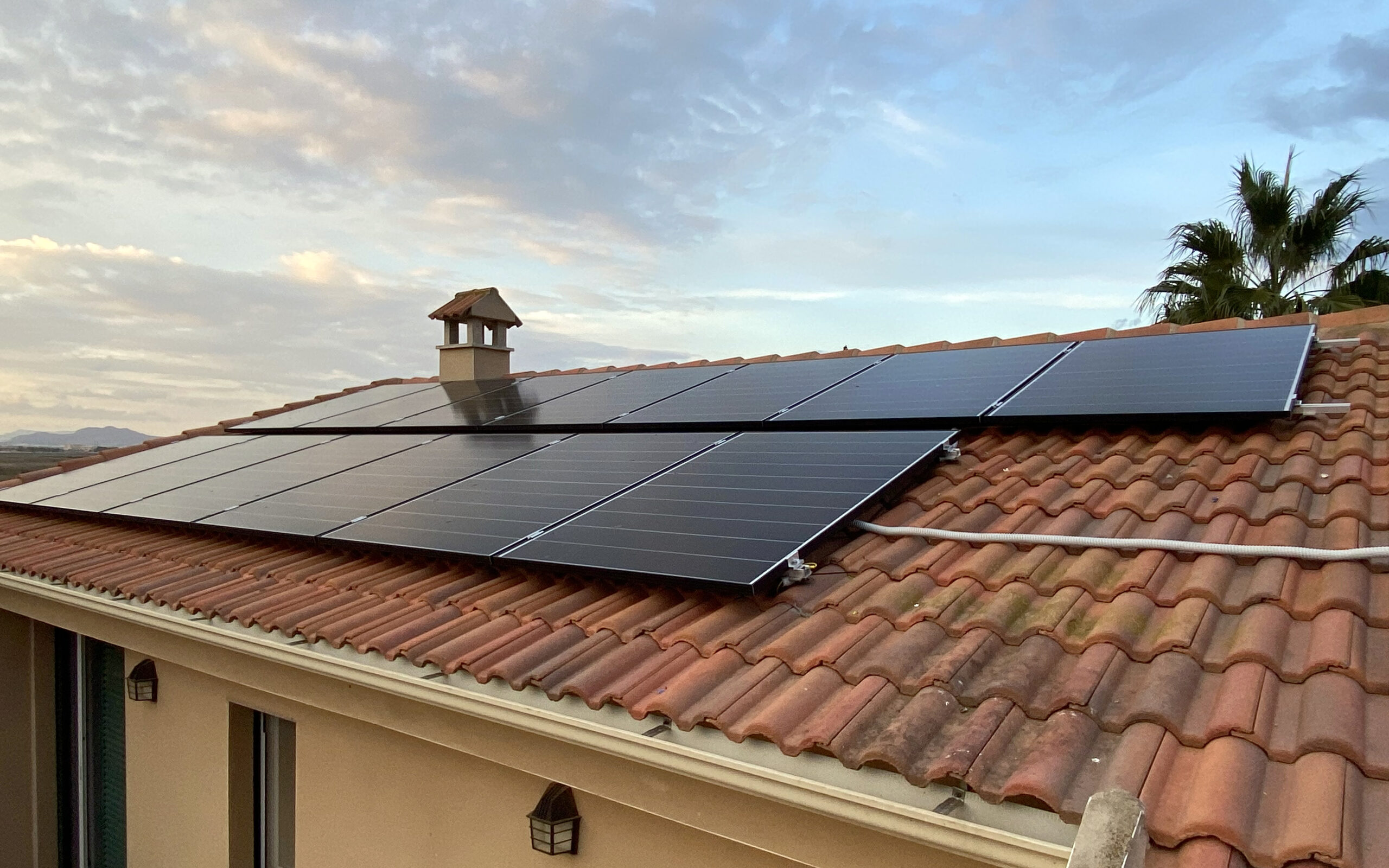 Save money with a three-phase photovoltaic system from Fronius
As you know, our client from Altorreal had a three-phase installation and some doubts about whether he could install solar panels or not. Three-phase photovoltaic installations are a little more expensive than single-phase installations, but nothing prevents you from installing solar panels and start saving hundreds of euros on your electricity bill.
In addition to stopping consuming electricity from the grid and saving on the energy term, thanks to the power generated in your three-phase inverter you will be able to lower the power term you have contracted during daylight hours, so you will also be saving every month with this simple change. And as if that were not enough, at the end of the month, and depending on your marketer and your tariff, you will be compensated for part of the energy that you have not consumed and that you have fed into the grid in the form of surpluses.
Thanks to the subsidies and bonuses that are being given to renewable energy installations, you can also save in other ways with your solar panel installation. Some local councils offer IBI rebates of up to 50% of tax for three years. There are also national and regional income tax deductions and various subsidies that we will apply for on your behalf so you don't have to worry about any paperwork. If you would like to know more about these and other grants, just contact us by clicking on the button below:
Did you like our three-phase photovoltaic system?
If you have a three-phase installation like our client in Altorreal and you want to switch to self-consumption, please contact us and we will be happy to guide you through the whole process.
Ask us for a no obligation quotation. We are expert installers with years of experience and official service of trusted brands such as Fronius y Victron.