Victron Multiplus 9kW three-phase, off-grid solar photovoltaic system for irrigation head.
Solar photovoltaic installation for agricultural irrigation or solar photovoltaic pumping. In this isolated installation, our client needed three-phase energy to power an irrigation head and due to the high cost of carrying a power line to this point, he decided to build this beautiful three-phase isolated photovoltaic solar installation with a power of 9kW.
The three-phase stand-alone installation is executed with the prestigious Victron inverter, the Multiplus II, and also has a rack cabinet where the inverters are housed. Pylontech lithium batteries in trays with a capacity of 2.4kW/h, and the system can be easily and economically expanded. As if all this were not enough, the entire system is controlled through an internet connection with a 4G router and with the Victron VRM APP, our customer has real-time access to all the parameters of load, battery, power, etc...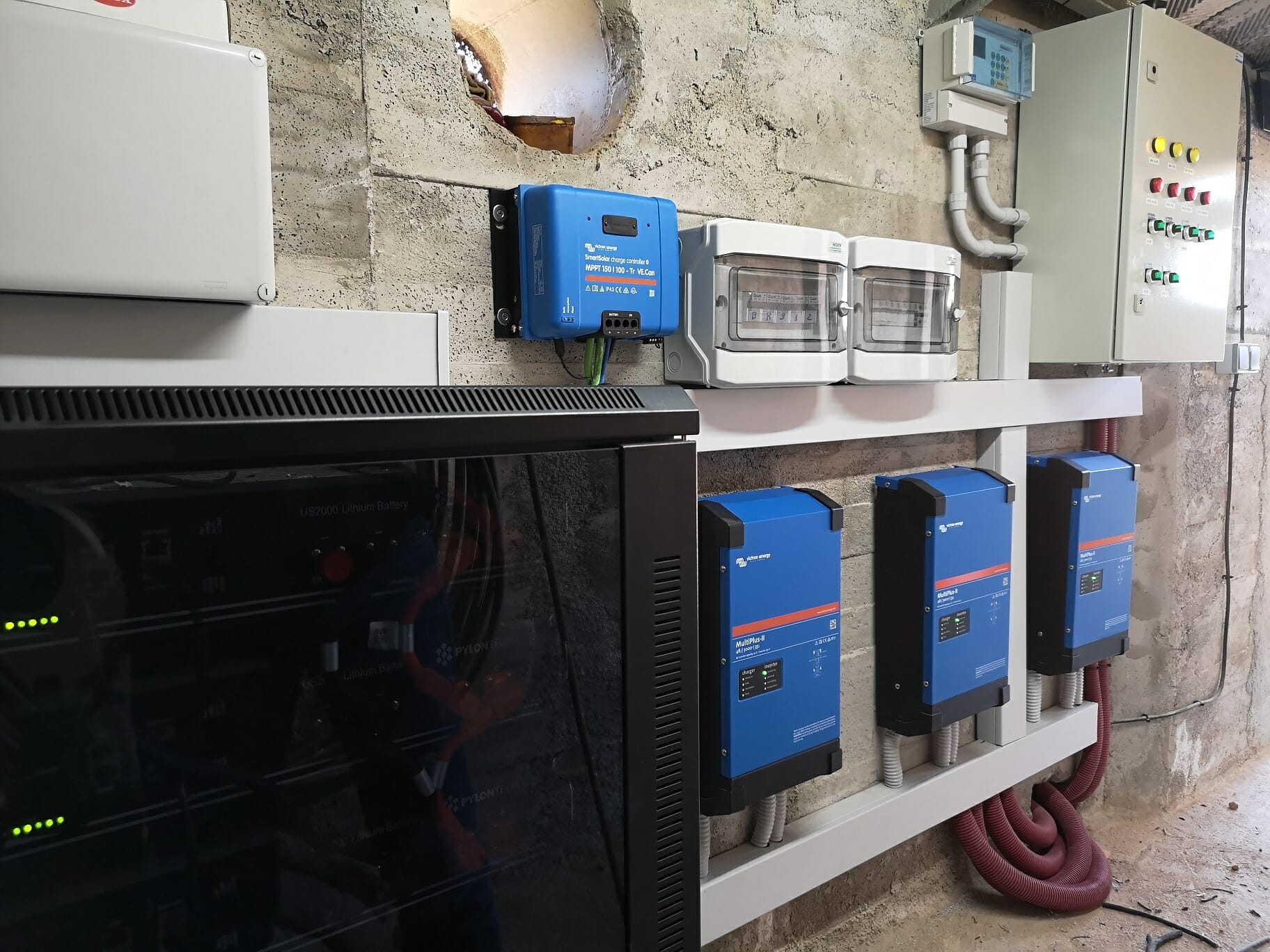 The installation is completed with the control panel for the three-phase pumps with level control, also manufactured by our company. In addition, the system is equipped with a Progres Agronic 2500 irrigation programmer with internet access and its own mobile APP to control everything related to the irrigation of your farm.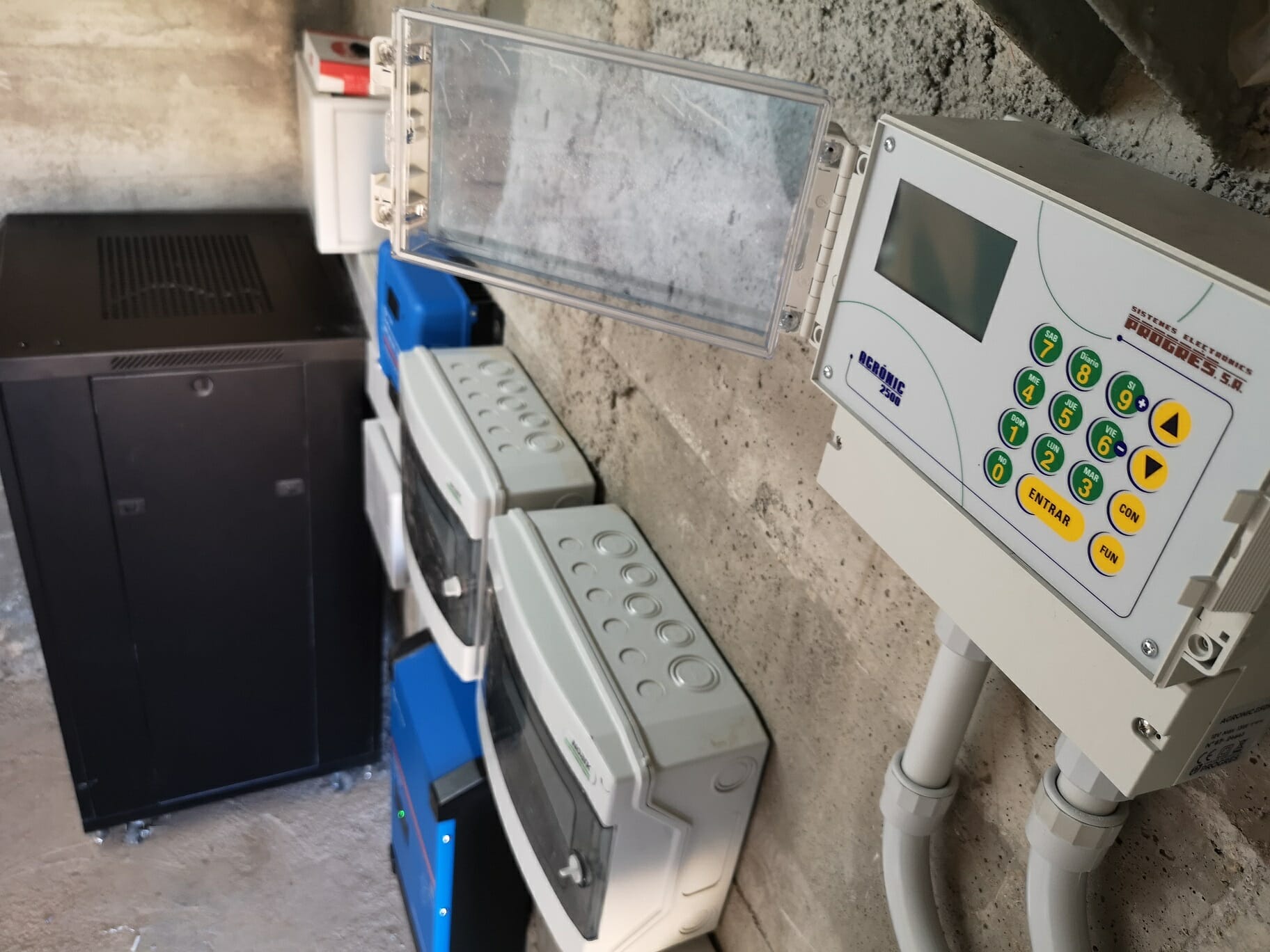 If you would like to receive a quote for a three-phase off-grid solar photovoltaic installation of any power, please contact us at the following address contact form.