Solar panels installation in Velez Rubio (Almeria)
Inverter Victron Multiplus II + Lithium battery Pylontech US2000
On this occasion we have carried out the installation of isolated solar panels from iberdrola, composed of 2 inverters of the brand Victron, model Multiplus II with a power each of 5kVA and working in parallel.
The units are installed in parallel for a total power of 10kVA and feature internet monitoring and a Color Control GX display.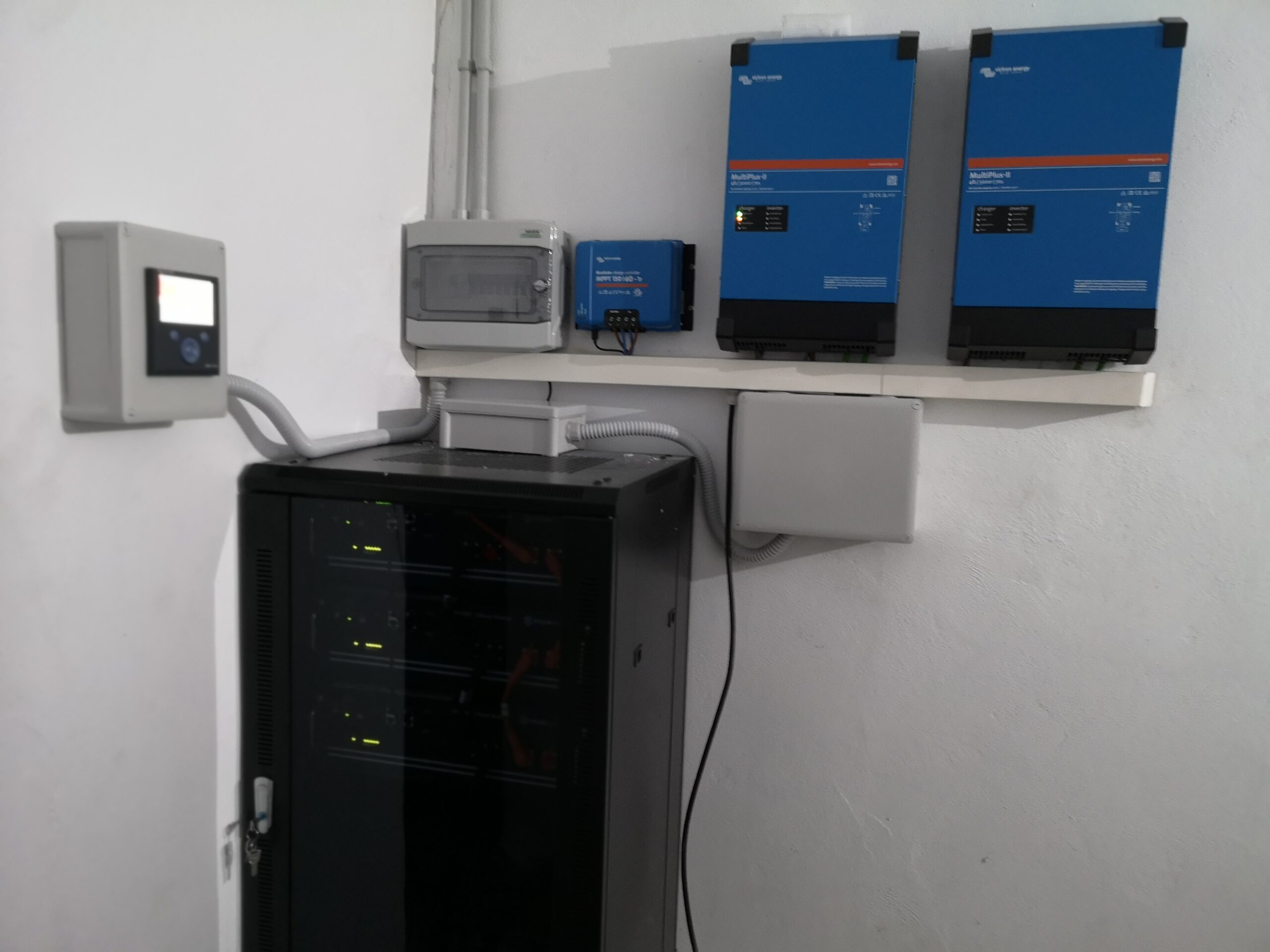 The batteries are Pylontech and are monitored at all times via the communication bus with the Victron Color Control connected to the inverters. Victron Multiplus II.
Thanks to this installation, our customer is completely energy independent and has a guaranteed operating power of 10kVA. In addition, with the battery system Pylontech modular, you can expand your storage capacity by simply adding another module to the rack cabinet.