La Aljorra - Installation of solar panels on industrial rooftop of 10 Kw FRONIUS SYMO 10.0
In this case, we have installed 9.95 kWp for our client in La Aljorra, a company in the agricultural sector that now reduces consumption in its facilities in a totally ecological way and without the noise of diesel generators. For this we have used the ICIDE structure and brand investors Fronius.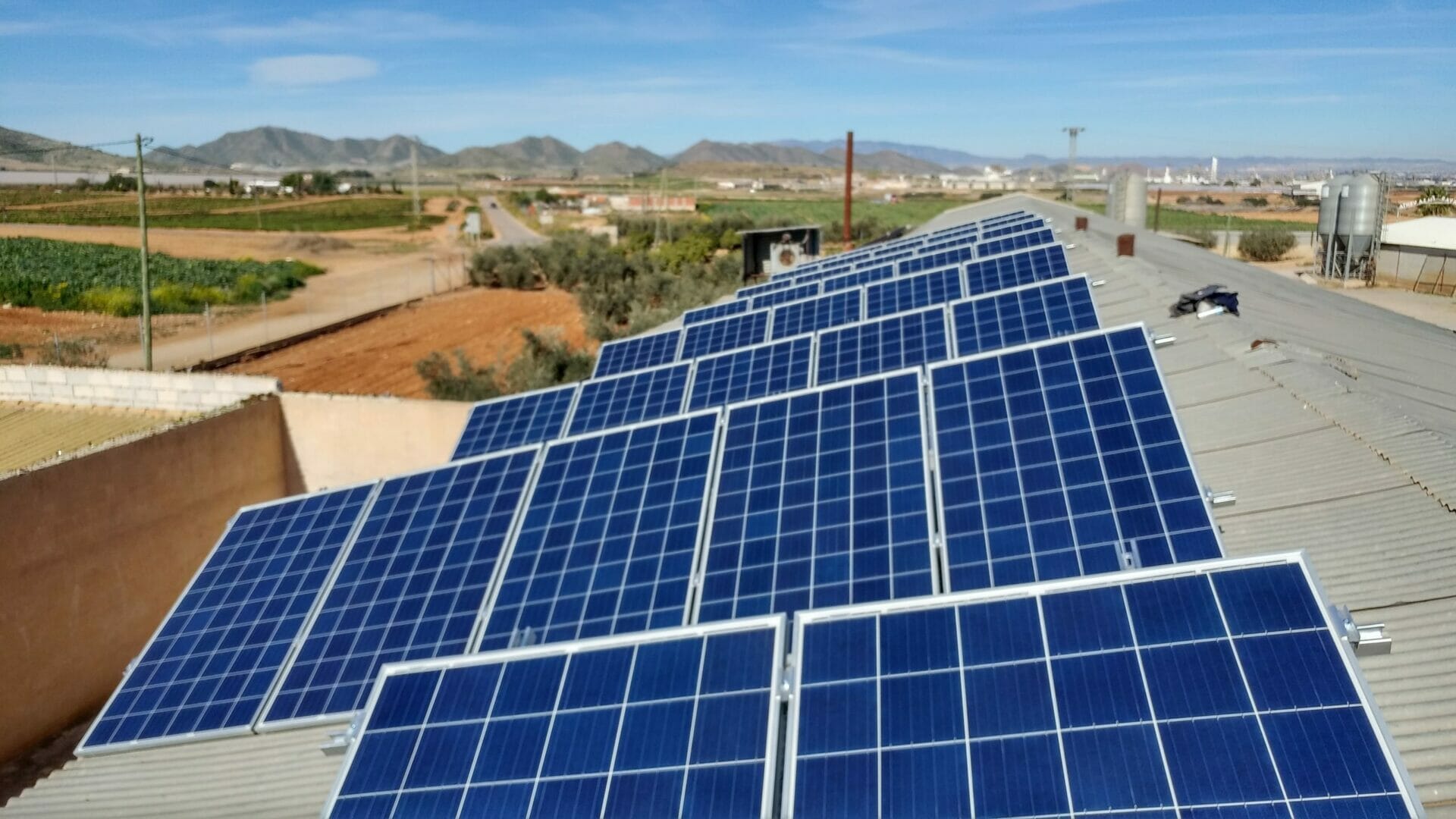 Thanks to this installation, our client sees his energy bill reduced month by month, and in summer he already notices a reduction in the temperature in that part of the building due to the shade generated by the solar panels.
If you have a poultry or pig farm in the region of Murcia, contact us and ask for a personalised offer. The return deadline for this type of investment is 4-5 years and if well maintained, the lifetime is several decades.